Usually when people talk about the labor market, they speak of job losses versus job gains...and it ends there.
For instance, the debate usually involves the contents of these two charts, and sounds something like this.
But anyone that actually works for a living knows there is a big difference between a good job and a bad job.
For instance, if all jobs are equal, then why are wages still falling?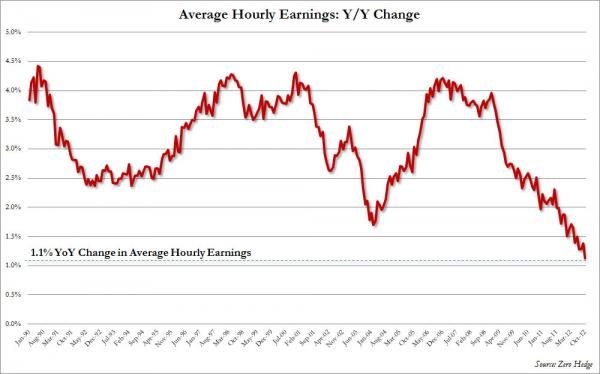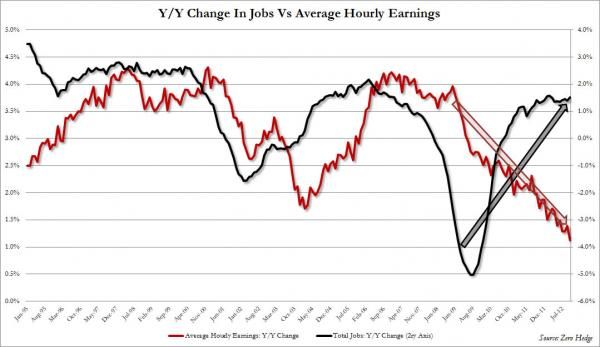 Falling wages is a sign that something is wrong that goes beyond headline employment numbers. The same is true for wealth.
The fact is that most of the jobs created during this recovery have been low wage jobs.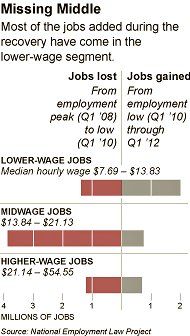 The number of part-time workers has increased 313,000 in just the past two months.
The number of Americans working full time has declined by 5.9 million since September 2007, while the number working part time has jumped by 2.6 million.
And that's not the worst part. Most of the jobs are not covered by unemployment benefits.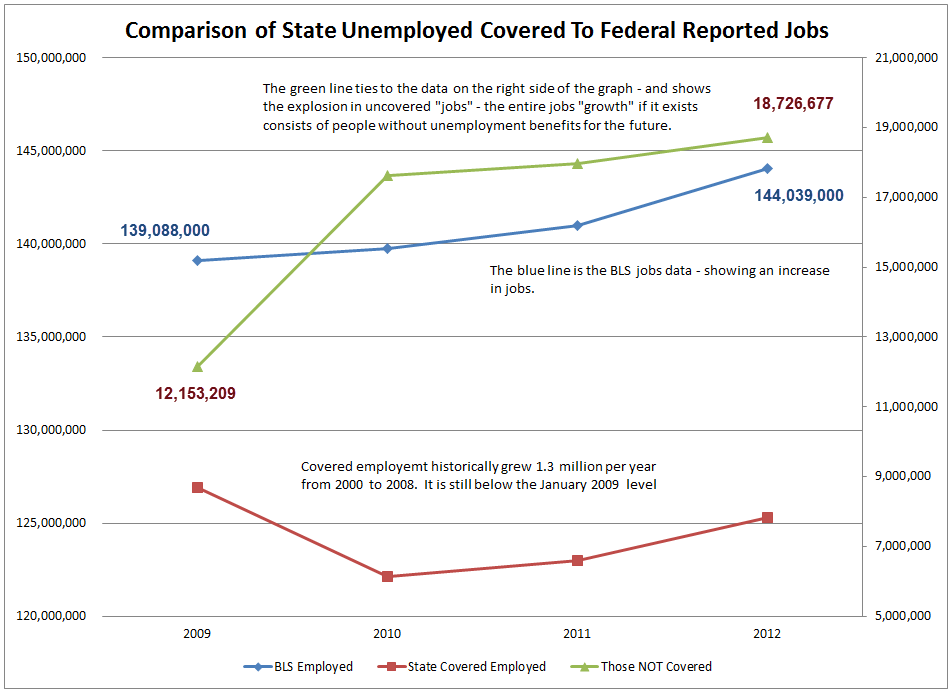 Much of this trend is from an increasing number of people turning to lower-paying, self-employment.
With the labor force increasingly vulnerable and underpayed, it should be no surprise that saving and investing have dropped through the floor.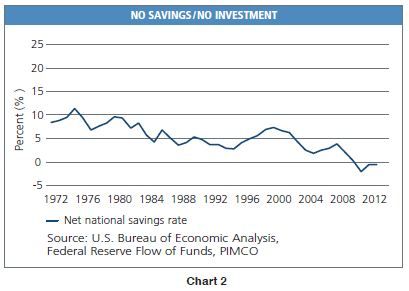 In fact, far more people are leaving the workforce via disability than getting new jobs.
Now that the election is over, it's time to address real problems.